I'm a freestyle chef. The kitchen is my open stage, and my recipes are nothing but the key for culinary jazz impro. There are people – and maybe I read or heard that somewhere, maybe it was a meme or some actual person told me – who say that baking, in comparison to cooking, is much more strict and can be compared to potion lessons in Harry Potter. Well then, call me the Halfblood Prince because guess what? I don't give a damn here either. Since recently, I hadn't even owned kitchen scales. So overrated. The ratio is what it's all about. And most cakes need a bit of adjustment, you know, for that extra extra hint of flavour. Cheesecake recipe? Add a bit of rum or advocaat. Just as an example. And most recipes could do with half of the sugar.
However, for the New York Philadelphia Cheesecake I followed strictly the Original Philadelphia homepage orders. Why? It was a friend's birthday, and since he's not only from the States but more precisely from Philadelphia, it was the most obvious dish to go for. Here we go!
Ingredients
150 g shortbread biscuits (I generally use 2/3 Leibnis Original Butterkekse and 1/3 Leibniz Vollkorn, but I love to vary the base. Try speculoos, meringue, whatever. Jazz it up!!)
75 g butter
4 pck. Philadelphia Doppelrahmstufe à 175 g
150 g sugar (I recommend Domino's Light Brown Sugar, but regular sugar works, too)
1 tbsp lemon zest
4 eggs
150 g cream
2 tbsp vanilla custard powder
250 g sour cream
30 g icing sugar
Directions
Pre-crumble the biscuits into a freezer bag, zip it up and roll over it with a rolling pin until they are super crumbly. Or, if you're mad at someone, pretend its them and hit it. Melt the butter in a water bath and stir in the crumbles. Take a round greased baking tin and pour the crumbly mixture on it, slightly pressing and kneading it till you have some sort of firm base. Chill in the fridge till later.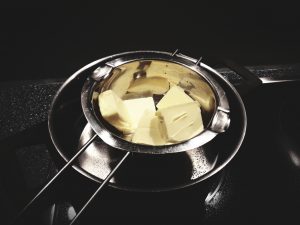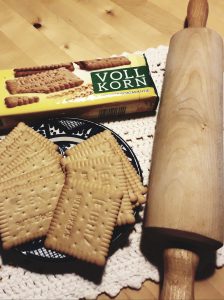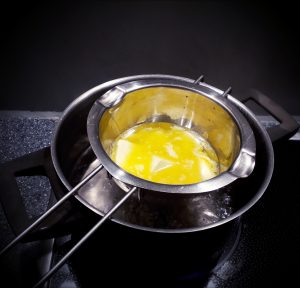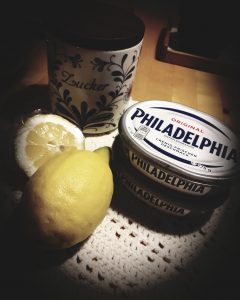 Preheat the oven to 160° C (circulating air). Mix Philadelphia cheese with sugar and lemon zest and afterwards, whisk the eggs in, too.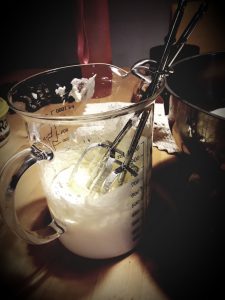 Whip cream and custard powder to a well, whipped cream, and carefully fold it over into the Philadelphia cream. Pour the whole thing over the crumble base and spread it evenly. Bake in the lower part of the oven for 45min, then take it out and let it cool down for 10min. Don't switch off the oven yet!
Whip sour cream and icing sugar together and pour it over the cake, then bake for another 10min. Now switch off the oven – but leave the cake in there for another 1h!!!
Afterwards, let it completely cool off and then chill in the fridge for at least 4h.
So easy and so tasty, I can't believe I never made that before.
Best compliment of the evening? When the two Americans told me not only does it look and smell like a real New York Cheesecake, it more importantly also tastes like it. Bless them!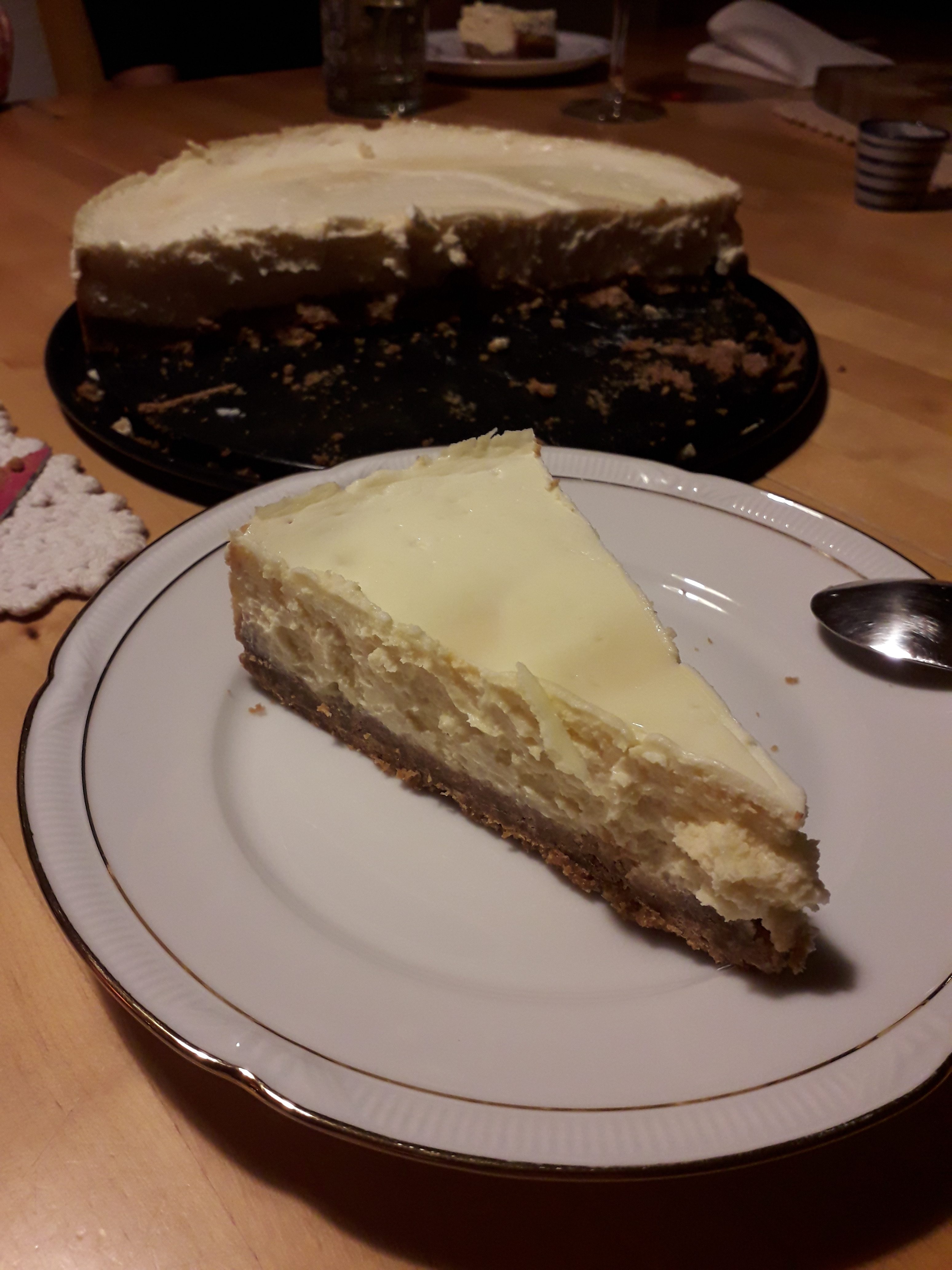 So there you go – try it and enjoy a piece of the Big Apple wherever you are.