The Canary Islands – all-year holiday destination for all desires from party to nature. For me, it was my first winter holiday since theatre (hooray!) and since I was in desparate need of Vitamin D, I decided on Agaete, Gran Canaria, as my designated holiday residency. Agaete is located in the North-West of Gran Canaria, at the edge of Tamadaba Natural Park and has an intensely rich vegetation. In January, everything's green and blooming and the average temperature is 19-20°C so it was the perfect getaway from pea soup foggy Freiburg and into sunshine, sea breeze and nature ☼ ☼ ☼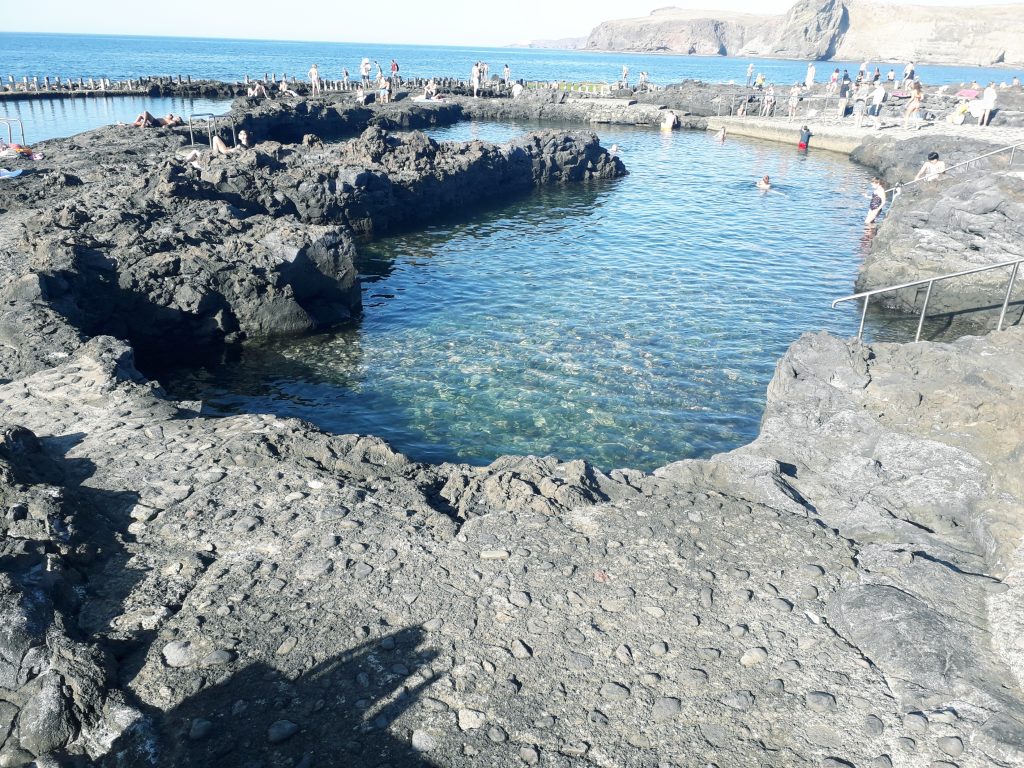 Today, I'd like to introduce you to one of my favourite spots in Agaete. Down by Puerto de las Nieves, Agaete's emblematic harbour town lies Las Salinas – three natural rock pools connected through underwater volcanic tubes. The pools are protected from the current so it's safe to dive in during all tides. Concrete pylons on the edge of the outer pool have been added to keep the waves out. This provides for a safe bathing opportunity with all benefits of refreshing sea water but without the dangers of being pulled out into the open sea. As a bonus, you get an incredible view along the coastline, out to the sea and all the way to Tenerife.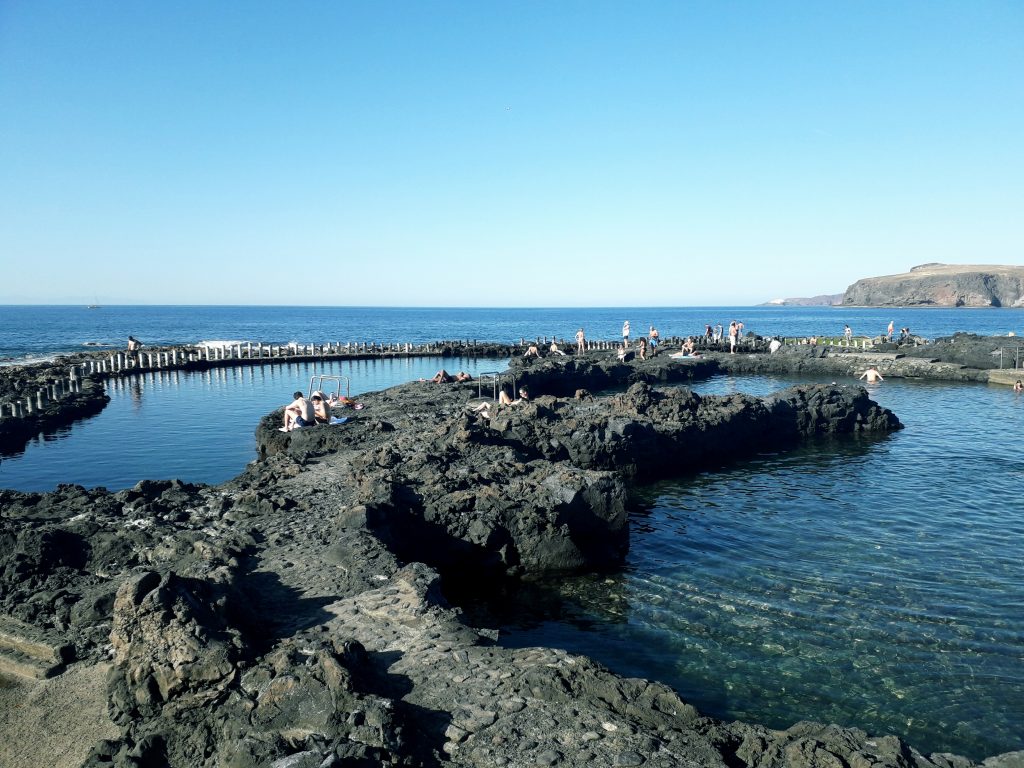 I spent most of my very limited time down by the pools – whether you're sunbathing on the wooden patio, cooling off in the water, reading, dozing off, enjoying the chitter chatter, doing yoga or other exercise or just soaking up that Vitamin D – whatelse would you need? If you want sandy beaches, this is not where you wanna go. You get bumpy stones here and askew rocks and the rough and tough natural ground. To me, it's perfect. I could sit there all day long, watching the tide come in and the waves crushing onto the rocks. Well, I sat there all day long, watching the tide come in and the waves crushing onto the rocks. So yeah, that's definitely a day well spent and now back in grey old Freiburg, a place dearly missed.
Paradise found.
Las Salinas, Calle el Muelle, 35480 Agaete