Buon Giorno!
Mi chiamo Julia e sono tedesca. Habito a Friburgo e non parlo italiano which is why that's it with the Italian and back to English. Even though it is such a beautiful language and I've been meaning to learn it for a long time and actually started once and was quite decent two summers ago, like Duolingo owl proud good (I didn't use Duolingo. I hate Duolingo. Shoo, shoo, you annoying fowl, nobody, and I repeat, nobody needs your pseudo-motivation spam mails or your useless repetitive sentence clusters). But then life happened and time passed and I forgot almost everything, except for a) see above, b) ma non si sveglia, è morte, because I had a Lernkrimi, a crime novel study book, and that poor woman didn't wake up for she had been brutally murdered and c) a few opera excerpts which are not exactly eligible for small talk either. Such a b-e-a-u-t-i-f-u-l language though, isn't it? All those vowels, the overdramatic accompanying gestures, the R (which I can't roll properly) – even the most boring stuff sounds nice in Italian. Passare l'aspirapolvere. To vacuum. I mean, come on. No wonder all Italian women are so much into domestic duties. (KIDDING!!!!).
I love the country as much as the language and I yet have to find a place in Italy I don't like. Tuscany I know best, I would say, and my little insider's tip there is called Castagneto Carducci, preferably in one of Eva's casettas. The first night the last time I went, I sat there with a glass of red wine, fireflies were all around, I could hear the boars shuffle in search for food in the forest nearby and suddenly the town band started playing Bella Ciao and you could see the city lights glistening in the clear nightsky. And I definitely fell in love with the Amalfi coast and was gonna write a lot about it, as I proudly announced here, and then the same life happened and the same time passed that let me forget all my Italian, and prevented me from telling you about my adventures in Scala, Amalfi, and Ravello. Damn, I really need to do that one of these days. Until then, I have good news for all Freiburg Italian food lovers – I found it! The best pizza in Green City. So let's set the mood.
Italian cuisine is the most famous and beloved cuisine in the world for a reason. Accessible, comforting, seemingly simple but endlessly delicious, it never disappoints, just as it seems to never change. It would be easy to give you, dear reader, a book filled with the al dente images of the Italy of your imagination.

Matt Goulding in: Pasta, Pane, Vino: Deep Travels Through Italy's Food Culture
It's fair to say that Freiburg has some decent Italian restaurants to go (to (in brackets, because right now they are all to go or not opened at all)) – among my favourites is Primo Market, where you sit right in the middle of a supermarket and il maestro comes to your table with a hand-written menu and rattles through it in both German and Italian and you understand neither. But it doesn't matter what you order, for the food tastes amazing and I recommend to share a Pizza for starters and then each have a pasta dish, preferably one of their seafood options. Quite nearby you find Pulcinella, a tiny busy homely place with walls painted in bright pink. I'm not sure if it is true, but rumour has it that the owner was once quite close to the owner of Primo Market and then Italian drama happened and therefore, I have two places to go to. Primo Market wins Pizza-wise by a mere margin and I haven't had any pasta or seafood at Pulcinella yet so it's a close head-to-head with Primo Market first, as it is already in the name. Then there's Pinocchio, near my favourite boulder hall Boulderkitchen (I miss bouldering. I'm gonna have to start all over again with my confidence and height trust exercises once they are finally allowed to reopen. And pizza after a nice exhausting and exhilarating bouldering session tastes all the better!). The entrance in itself is already an olfactory adventure as the restaurant is located above a car dealer so the first thing you smell is the unique odor of new tires and rubber. Ascending the stairs, that faints and suddenly you're enveloped by that mouthwatering Italian ristorante smell. I'd say their food is all you could wish for, nothing that leaves you in awe but a wholly satisfying experience. Ugh. That sounds more mediocre than intended. It's not! It really is a great restaurant, it just can't quite compete with the others.
What I dearly missed so far was a place where they make a proper Neapolitan style pizza which, within the pizza fashion industry, is my absolute favourite. To let the experts speak:
Pizza as we know it didn't hit the streets of Naples until the seventeenth century, when Old World tomato and, eventually, cheese, but the foundations were forged in the fires of Pompeii, where archaeologists have discovered 2,000-year-old ovens of the same size and shape as the modern wood-burning oven. Sheep's- and cow's-milk cheeses sold in the daily markets of ancient Rome were crude precursors of pecorino and Parmesan, cheeses that literally and figuratively hold vast swaths of Italian cuisine together. Olives and wine were fundamental for rich and poor alike."

Matt Goulding in: Pasta, Pane, Vino: Deep Travels Through Italy's Food Culture
I have the weird habit of always cutting off and eating the crust first and then from there work my way into the centre. With a perfect Neapolitan pizza, I don't have to (I probably still do but not necessarily. It's an odd habit or more of an OCD really) because a perfect Neapolitan pizza has a perfect crust; crispy outside, soft and light inside, and full of flavour. And you know what? I found it. By accident, really. I followed this guy on instagram after an orchestra project in Greece last summer, and because he followed them they were suggested to me and curious as I am, I visited their account and found Strombolicchio. A mobile pizza station built into an Ape, that famous Italian mini-lorry on three wheels. And their pizza looked so tasty and right I knew I had to try find them but then always found out about their selling points after they were already done and gone. So I send them a message and shortly afterwards, they proudly announced a regular spot once a week. Yay! But then the first week I was sick, the second they had to cancel because of bad weather, the third I was busy, and then Corona happened and they lost their spot. So close, and yet so out of reach! Was it fate? Was I simply never supposed to enjoy the pleasures of what seemed to be the real deal? Che cazzo (another, and, for a change, useful expression I remember and learned back Birmingham, UK, when my Italian roommate and surrogate Mamma hit her foot on the stairs when she went to the bathroom in the middle of the night and gave a thorough account of Italian profanities that woke us all up thanks to the intensity of swearing and the paperthin walls), oh cruel fate!!!!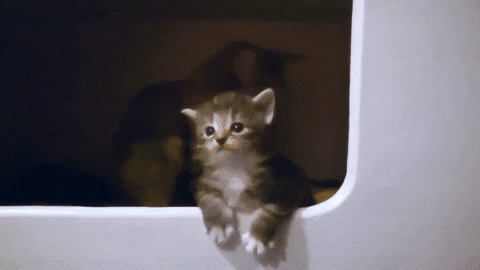 Ma no – eventually, fate or divine intervention or whatever is up your sleeve played into my favours and this day four weeks ago, I finally was allowed the pleasure of what I hereby declare the best pizza in Freiburg. And the couple who makes them is the loveliest – she's German, he's Italian and both are absolutely adorable and I have decided to become friends with them (not for the free pizza. That'll be just a bonus. The cherry tomato on top of the pizza cake you might say). I've been there every Monday since if the weather plays along (sadly, not today, so I made a comfort lasagna instead but I miss that perfect Dean Martin-moon pizza pie amore that has already become an addiction) and because #supportyourlocals and such and I really love them, I spread the word and I am glad that many have already followed my advice and share my enthusiasm. I mean look at these!
Now imagine what they taste like and wipe that drool off your face! It's that sort of pizza with which any extra topping is exactly that – an extra; and a pure and simple Napoli or Margharita is enough and that, signore e signori, is a sign of quality. Every bite is a burst of flavour and the crust is exactly as it should be. It's a culinary break from life and back to Southern Italy without violating any pandemic-related travelling restrictions. And the pizza prep videos on instagram are pure food porn!
Ecco, andiamo mangiare!
And because I have almost forgotten about it and now have it stuck in my head, here's the best Pizza song out there.